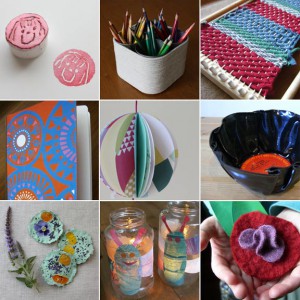 Are you interested in crafts? If you are, our self help group could help you with your craft or even give you an insight to a new one. Our group have ladies who do acoustic art, applique, beading, card making, crochet, embroidery, felt making, knitting, paper making, patchwork, quilting, spinning, tapestry and weaving.
If we can't help you then we probably know someone who can.
Why no come along to Otterhampton Village Hall in Combwich on Wednesday morning at 10am – 12 noon, have a cuppa and a chat, see what we are doing or show us what craft you do.
We usually have 10 meetings a term at a cost of £20 payable at the beginning of each term. This works out at £2 a morning. The next meeting is 25th February after half term. If you would like more information please contact Sue Jacobs on 01278 652450.