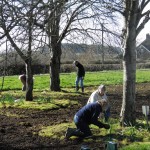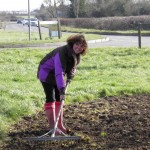 We have now planted 500 snowdrops around the base of the trees. Thanks to all who turned up to help on a lovely sunny day.
Many thanks to Angela Partridge who sprayed the area for us and as a result the grass has died. Tim Bates then did a great job rotavating and the whole area is beginning to look ready for the seed sowing on 6 April.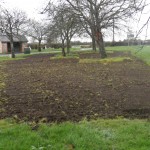 Possibly one more spray before then.
We still have Bluebells to plant out fairly soon.