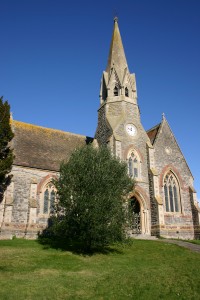 Father Peter has had a heart bypass and is recovering at home. He will be on leave for the foreseeable future.
Unfortunately the church cannot be used normally until restoration work to the tower has been completed (Insurance and Health & Safety constraints). Access is via the vestry door and, once inside, only the front of the church (from the main door forward) can be used.
Because of this there will be no Christingle Service in Combwich this year. There will be a Christingle Service at Cannington on December 8th at 4 p.m  There will however, be a Carol Service at St.Peters on Friday 20th December at 6 p.m. and the Christmas Midnight Service will start at 11.15 p.m. on Christmas Eve.
Other services will be advertised in the usual way at the Post Office and at No.2 Church Hill.