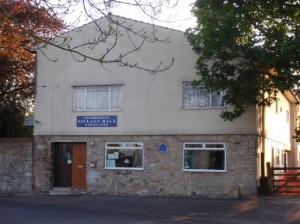 For up to date information from the village halls own website go to https://www.otterhamptonvillagehall.co.uk
Otterhampton Village Hall is situated off the C182 north, in the cul-de-sac village of Combwich, the largest of the villages making up the parish of Otterhampton
The 100 year old main hall, originally a malt house, became the village hall in 1944 when it was purchased by a group of four trustees and donated to the parish.
The Parrett Trail, leading to the nature reserve at Stert Point, passes in front of the hall. By the end of 2013 the Environment Agency project for the Steart Wetlands will be completed creating a diverse habitat for wildlife. Once complete a multi-user footpath will skirt the wetlands running from Combwich to Hinkley Point.
Our versatile hall is the focal point of the village and has a wide range of activities for the very young through to the 'young oldies'. Crafts, Keep Fit, Coffee Mornings, Art Classes, Monthly Market and much more ensures the hall is used almost daily. We even have a doctor from the local Health Centre visiting once a week to hold a surgery for those who find it difficult to get out of the village.
Our comprehensive facilities include a large stage, a bar and entertainment licences. Casual, as well as regular, users are most welcome and every effort is made to ensure they are satisfied and keep returning.
We are a registered charity run by a committee elected at the annual AGM each year and all user groups are encouraged to have a representative on the management committee.
On the pages in this section of the website you can find out about;