EDF Announcement. We are now expecting the barge to arrive at Combwich Wharf on Wednesday 28 February 2018 at 05:15hrs. Of course this is still very much dependent on weather conditions. Our current plan is then to unload the 2 abnormal loads onto the road transporters and park ithem along the private road on the Wednesday, before transporting it to the Hinkley Point site on Sunday 4 March. Sedgemoor District Council and the Local Planning Authority are fully aware of our revised intentions – see planning consent reference 13/89/00012.
We will of course keep you updated with our plans as things develop, and we will deliver letters to home owners who live close to the wharf nearer the time.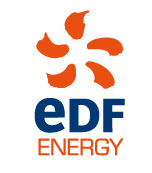 NOTPROTECTIVELY MARKED
Aly Prowse
Otterhampton Parish Council
8 February 2018
Delivery cancelled due to bad weather
Dear Aly,
Combwich Wharf
I am writing to inform you of the forthcoming arrival of a large load at Combwich Wharf.
As part of our planned maintenance activities at Hinkley Point B power station, we have identified the
need to replace one of our generator transformer units. Due to the physical size of these units, the
replacement will need to be transported by sea! Continue reading Revised Date – EDF Generator arrives at Combwich Wharf, Wednesday 28th February →